News
Get A Free NVIDIA ZOGIS GTX760 2GB GDDR5 by Showing Off Your Gaming System
Publication date: Thu, 03 Oct 2013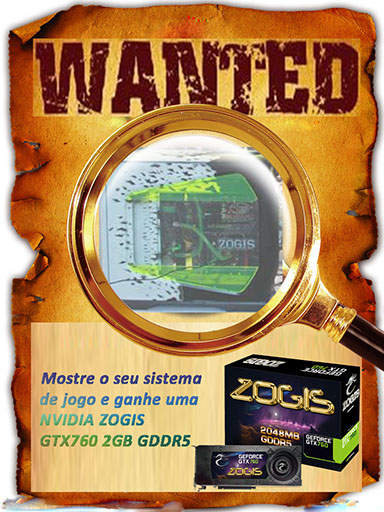 Do you want to get a ZOGIS GTX760 for FREE?Do you want to attend Brasil Game Show for free and exchange gaming experience with other players? Do you want to show off how cool your gaming system is and how superb your gaming skill is? If you have a fancy gaming system, if you have passion on playing games, if you have enthusiastic on helping ZOGIS, then you can get everything you want!
Please contact marketing@zogis.com before October 10, 2013 with following information: the CPU, Memory, Graphics Card and Power Supply of your gaming system. Also, don't forget to send us the pictures of your computer. We will select 2 of the most appropriate systems from the applicants. The selected systems will be displayed during the Brasil Game Show in Sao Paulo, from 10/25 – 10/29, and you will promote the ZOGIS with us. As a return, we will give each of you a new NVIDIA ZOGIS GTX760 2G GDDR5 at the end of the show.
Don't miss the opportunity to realize your dream!